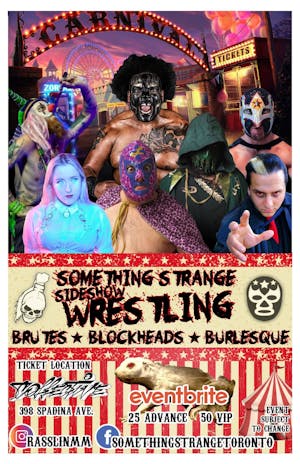 Something Strange Sideshow Wrestling
Toronto
,
ON
$25.00
Postponed
On Eventbrite
Something Strange Sideshow Wrestling
After a sell out show in January, Something Strange sideshow returns this time at Lee's palace and brings you both circus mayhem and live wrestling, of the most bizarre on the same card.
Human Blockheads, Burlesque and Bodyslams.
Guaranteed to thrill and amaze with acts seen on America's Got Talent, Ripley's Believe it or Not and more.
4 live outrageous bouts will take place!
Featuring the strangest wrestlers from all over the world!
Major Talent announcements begin tomorrow!
Seven Foot plus Wrestling Giant KONGO KONG LIVE!!
The Beholder and his druids in action and more.
Stranger Danger Sideshow will attempt a straight jacket escape while being repeatedly bodyslammed.
Big Daddy Red will attempt to swallow not 1, not 2 but three swords. This is THE MOST dangerous stunt in sideshow
4 weird and wild matches featuring a mystery star TBA shortly
And much more....
Full card announced Feb 1
Doors 7:45 show 8:30
$25 advance $30 door $50 VIP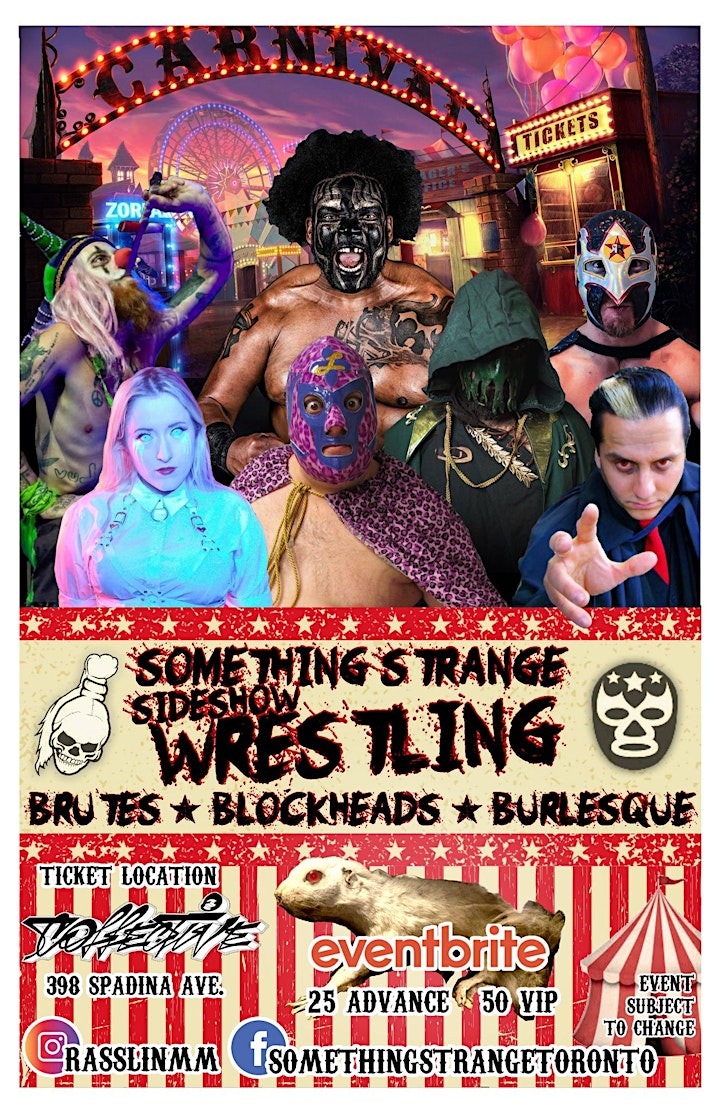 Venue Information:
Lee's Palace.
529 Bloor St. West
Toronto, ON, M5S 1Y5